Maverick Photography – Premium Flush Mount Albums
"Flush Mount Albums with attitude". Fabulous cover materials, vegan and premium leathers and upgrade options make our Premium Flush Mount Album the most exquisite quality, and the option for our clients who want nothing, but the absolute best.
The inside pages lay perfectly flat, and are printed on Premium Photographic Paper, which are mounted onto medium or thick card-stock – depending on the number of pages in the album. Pages are seamless full spreads with creased page styling, but cut page styling options are also available (with minimal image loss) for those who would prefer a more traditional looking album. These gorgeous albums are 100% hand-made! Hand-mounted, hand-cut, hand-assembled, hand-finished and hand-wrapped in a hand-made recycled pineapple leaf paper, finished off with a recycled mulberry leaf ribbon.
You have to see our Premium Flash Mount Albums in person to really appreciate the incredible beauty, and the careful craftsmanship that goes into making each and every album. Our album company, Finao is a leader in the industry, and we are proud to offer these albums which will truly become a very special family heirloom to our clients, that will also stand the test of time, for many, many years to come.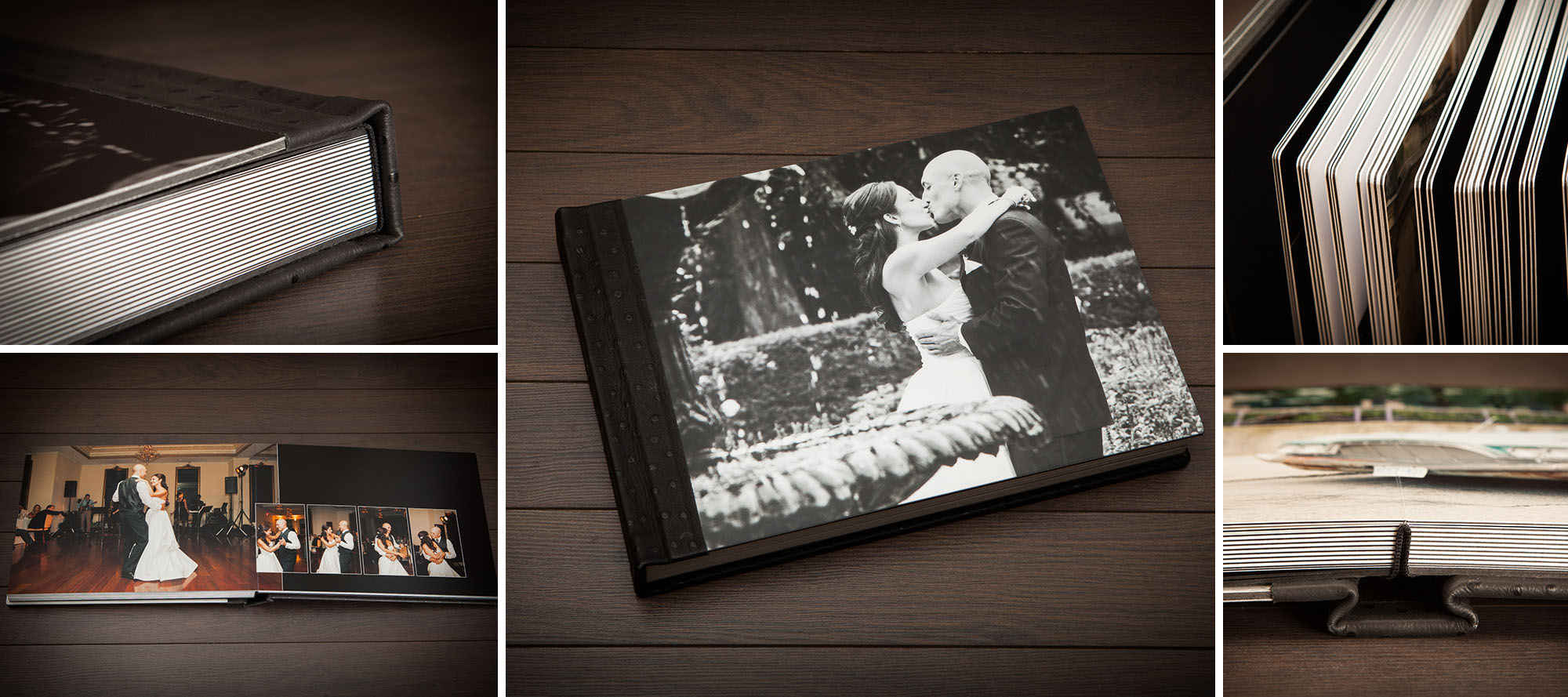 Maverick Photography – Classic Flush Mount Albums
Our Classic Flush Mount Album is a truly unique album, designed with quality and attention to detail in mind. Our full line of cover materials includes fabrics, leathers, combo and custom photo covers. Our album covers are padded, and finished to perfection with black or white stitching creating a truly elegant look and feel.
The inside pages are printed on high quality Satin UV paper and adhered to heavy black card-stock This allows each spread to lay flat with a thick look and feel. Pages are printed as full spreads making your gorgeous images take center stage without losing any detail or design elements in the gutter. Our Classic Flush Mount Album is a more affordable option compared to our Premium Flush Mount Album, thus making it the most popular album selection among our clients.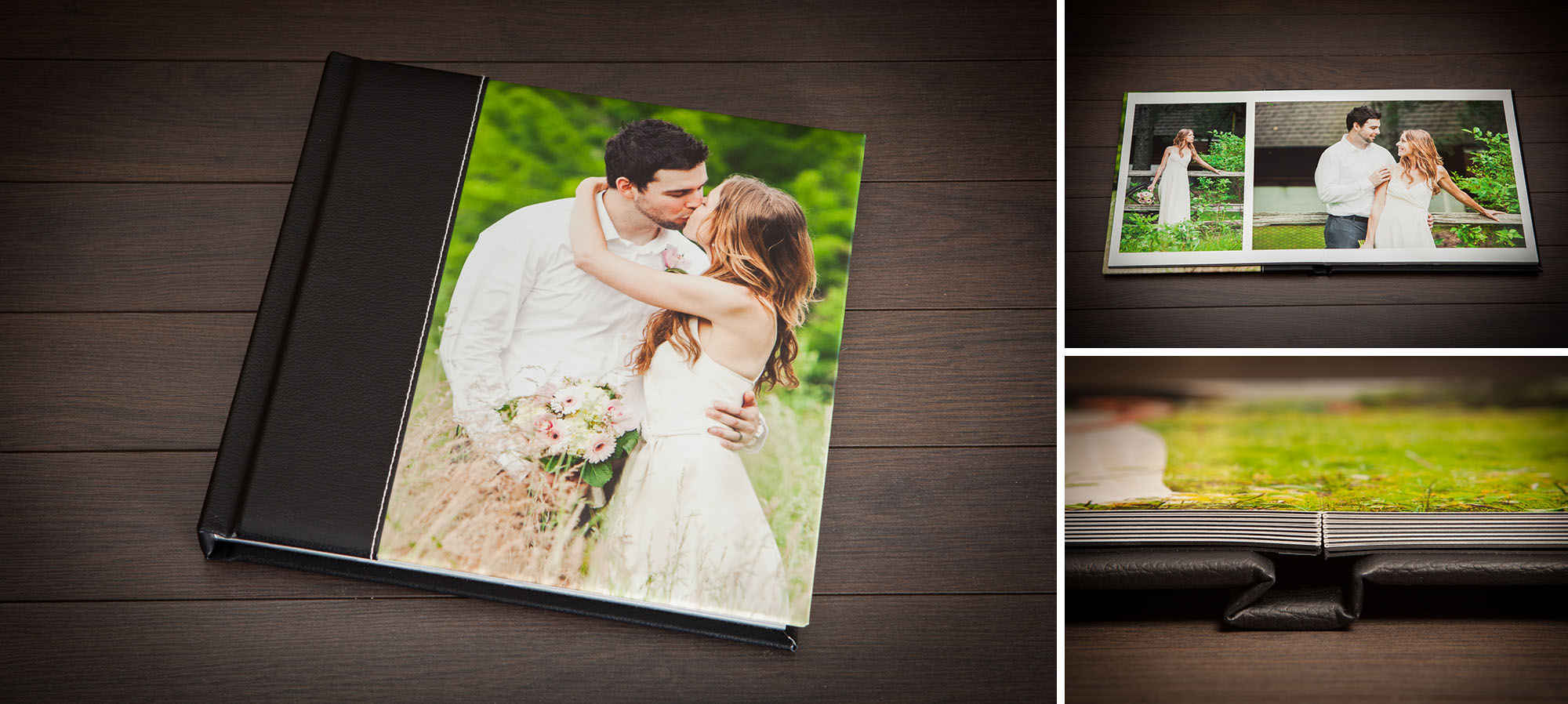 Maverick Photography – Coffee Table Books
Our Coffee Table Books are superb quality, personalized hardcover books with more affordable price tags compared to our Classic and Premium Flush Mount Albums.
All covers are made with masonite that gives these books a smooth, substantial feel. Our cover material options include a variety of fabrics, leathers and suedes, or a custom photo cover which allows for complete customization on the front, spine, and the back of the book. The inside pages are printed on 100 lb Satin hinged paper with Lustre Coating. The hinged paper allows open pages to lay flat as well as provides a thicker, more upscale paper option. The unmatched press printing quality and minimal centre gutter make our Coffee Table Books the perfect option for those on a tighter budget. With available 8×8 options they also make great parent books!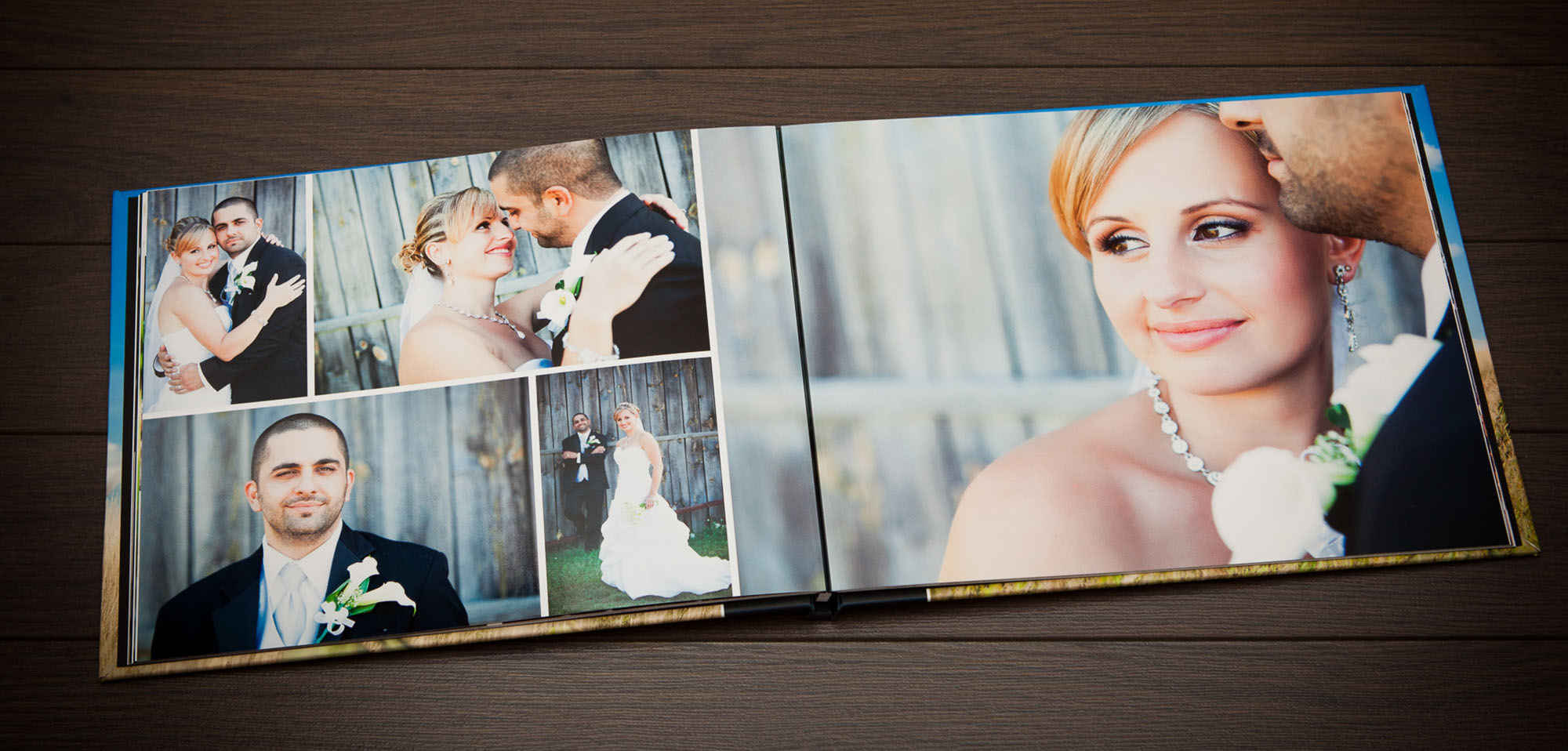 Our wedding books come standard with 15 spreads. Additional spreads may be purchased.