Maverick Photography – Professional Photographers in Toronto
We are lifestyle photographers, and our creative vision is reflected in our pictures by their timeless essence. Our way of capturing people reflects the true feelings and the core aspect of their relationships with one another. Every event or wedding photo session has a unique style and personality all its own, so we work with our clients to make it as fun and stress-free as possible, while perpetually striving to capture unique pieces of work.
If you are in search of the best Toronto wedding photography, our high-end Toronto wedding photographers will capture your special day in a unique and photojournalistic style and then combine 10 years of post-production skills and experience to create and deliver a stunning array of pictures.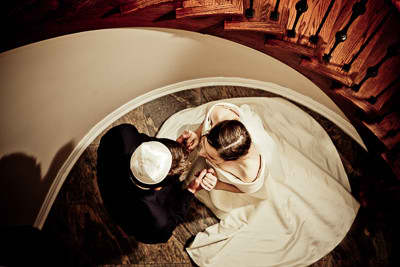 Alana & Sorin – San Diego, USA
"Thanks so much for the photos. Saying you did a wonderful job is an understatement. Many of the photographs are pieces of art. The lighting, the composition, and the way you caught the moment is stunning. We will cherish these photos for years to come."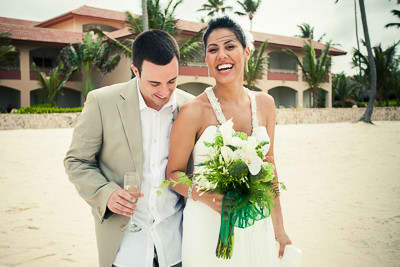 Bobby & Laura – New Jersey, USA
"You were always easy to speak with on the phone, email, and in person and you felt more like an old friend rather than someone we hired. You have great vision and creativity. The end result from your work captured frozen invaluable memories in time forever and for that, we could never thank you enough."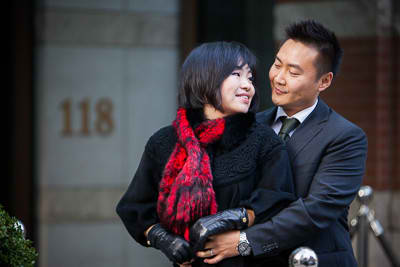 Maggie & Jay – Toronto, Canada
"The pictures turned out awesome! After seeing the sneak peek, we knew the entire shoot would be amazing. We had a lot of fun at the shoot and what made it especially enjoyable was how comfortable we felt with you guys right from the beginning."
NOW BOOKING FOR 2017!
Please contact us today to learn more about our detailed Wedding Photography Collections. We can also create Custom Packages to better accommodate your wedding day needs. We have only a limited number of dates open for the rest of 2016's Wedding Season, so inquire as soon as possible in order to secure our wedding photography services!
Some of the Most Frequently Asked Questions
If you have any other questions or concerns that haven't been addressed here, please don't hesitate to ask! One of our friendly wedding photographers in Toronto is always ready to answer your questions and provide you with professional guidance.
Talented Professional Toronto Wedding Photographers with a Creative Vision
Producing a unique photo style that documents your event in a timeless, photojournalistic fashion. Our wedding photography will reconnect you to the special moments of this major milestone of your lives, and our beautifully designed and well-crafted Flush Mount Albums or Coffee Table Books will preserve those moments and make you relive them for many years down the road. Our clients choose us as their Toronto wedding photographers because they like our clean and timeless style of wedding photography, and they appreciate our genuine and relaxed approach. Here at Maverick Photography, we also offer professional photo retouching services. Our professional Toronto wedding photographers and photo editors have many years of experience working with several software applications to create visually stunning and emotionally charged images.
While wedding photography in Toronto is certainly an investment, if you have the opportunity to tie the knot somewhere in a balmy tropical island, it is also well worth investing in a professional destination wedding photographer to provide you with gorgeous wedding pictures! We welcome the opportunity and enjoy the perks (and challenges) of photographing weddings in beautiful, new surroundings, and are available to travel to most locations around the world – whether tropical or continental. Please inquire for more information about our destination wedding photography services.
It is your wedding day, and you invest a lot of time, money and energy planning this very special day. You want everything to be perfect, and that includes the pictures too – which ultimately will be the only thing left after the day is over – that hundreds of dollars' worth of three tier wedding cake gets eaten, all the beautiful flowers will get withered and thrown out, and that gorgeous wedding dress of yours gets neatly placed in a box and tucked away somewhere in the bottom of your closet.
We strive to capture some of the best wedding photography Toronto has to offer!
Wedding photography in Toronto is very exciting because there are so many great parks, places and venues to explore and take advantage of. Couples today prefer to invest in outdoor photography sessions in one of the popular places or parks in Toronto, whether they are looking to get engagement pictures or their wedding portrait sessions taken. While we enjoy getting creative with our lighting techniques, we believe that natural available light is the most beautiful light when it comes to photography. There is something about that late afternoon warm glow on our subjects' faces that simply cannot be mimicked with artificial light. Being outdoors (in a quiet park or a busy city), gets our clients more involved and in the present moment, resulting in a more natural and engaged photo session, which allows us to capture those raw, in-between moments that transpire during the shoot. The ability to capture those real moments, is what our clients value the most, and that's ultimately what we are best recognized for in our work.
Professional engagement photography is a great way to get to know your photographer a little bit better before the big day, and the engagement session gives you the opportunity to become more comfortable in front of the camera(s). As an added bonus, you will have beautiful engagement pictures that can be turned into a modern guest book and be displayed on your wedding day.
Book your Toronto Event and Wedding Photographers today!
Some of the cities across the GTA and beyond that we serve include Brampton, Richmond Hill, Markham, Mississauga, Newmarket, Burlington, Oakville, Hamilton, Collingwood, Niagara, Peterborough, Oshawa, Whitby, Ajax, and Pickering.
Finding the right event and wedding photographer is not an easy task, that's for sure. The best place to start is via the Internet, and while there is an enormous list of search results for both wedding photographer Toronto, and event photographer Toronto as well, it's a real honor when couples select us as their wedding photographers. We truly enjoy documenting weddings and events in many different cultures and ethnic groups here in Toronto, as well as around the world; including Italian, Greek, Greek Orthodox, Spanish, Indian, Chinese, Iranian, Hungarian, Polish, Romanian, Croatian, Macedonian, French, Armenian, Filipino, Russian, Mexican, Christian, Jewish weddings, and many more.